Testimonials

Joe Kelly has been photographing our talent, male, female and children, for many years. We are always impressed with not only Joe's limitless talent photographically, but also the personal care he takes in directing new talent to the workings of this industry. This full experience, and the outcome of which, are both are absolutely invaluable. I recommend Joe Kelly to any new or experienced model looking to update their portfolio. He has a fresh eye, and a true understanding of what will effectively market a model. Joe is a stand out talent, and a professional in every way.-----Jenna Adams, Agency Director, Reinhard Inc

Joe it is ALWAYS such a great pleasure to work with you. Your Art is amazing! You bring so much energy and excitement to the photographs and the girls look so amazing! Your photography style is EXACTLY what I am looking for. Our CLICK models board is now filled with your beautiful images. We look forward to a long future with you. We thank you, our models thank you!!...... Renee Click Models Agency Director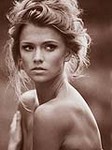 Joe Kelly was the best thing that happened to my daughter Raina in the modeling field. We met and shot with him over 3 years ago and then again last year...He took test shots of her and worked with me on paying for them. He is an amazing photographer, and an even better man. He's a good guy that can be trusted in the modeling industry!! He has also hired her for jobs shooting catalog. Not only did he take amazing pics, but he made calls for her to several agencies and they called her and she found a nice steady job almost instantly making a LIVING as a model here living in York. She(and I) are now in L.A. , she is working as a fulltime model and actress..... All because of Joe! .... I highly recommend him to anyone wanting to get in the business. He's top notch in our book and super trust worthy... Mark Lawson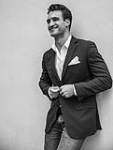 I thought I had a good grip on what I was doing when it came to modeling and selecting photos for my portfolio. Then I met Joe. He opened my eyes to a lot of the do's and don'ts of the industry. He helped me find my target market, get fantastic photos together and submit the right photos that would get me noticed to agencies. Since meeting Joe I've been signed to 3 agencies, and work is starting to find me. He has helped me and continues to help me tremendously. There are two things I can guarantee you, if you shoot with Joe. 1. You're going to get some of the best photos and advice in the business from someone who loves what he does. 2. You're going to get a great friend and mentor. Colin York.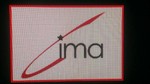 --Joe Kelly is definitely the best photographers I know. His work has helped me get some of my best models placed in other markets. When an agency says my models need to test to get new and better stuff, I know righ away to contact Joe. Its refreshing to know that when the models get placed their photos will be used and continue to be used if Joe Kelly shoots them. Thanks Joe for being there for the models and giving them great modeling tips as well. When my parents take their kids in to shoot with Joe, they come back talking about how comfortable their kids feel shooting with him because he is not only a good photographer but a great dad as well. Joe I want to personally "thank you" for your professionalism and your kindness when shooting the models from Cima Talent. I will always cherish the relationship we have built through the years as Cima's top photographer and friend". Gigi Owner/Director, Cima Talent Agency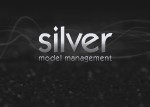 I have known Joe Kelly for over 17 years, first as a model and actor, then aspiring photographer and finally, an accomplished photographer! In this business "TRUST" is a rare, and Joe has built his reputation on doing "right" for the models. IF YOU WANT TO GET INTO THE MODELING BUSINESS..JOE IS THE MAN TO KNOW AND SHOOT WITH. The photographers he has shot with over the years as a model, and has honed in on an amazing career and brought their artistry into his own. Joe now is a nationally recognized photographer and when I send him models I get exactly what I want from the shoot. Joe "gets it" and his work has generated bookings and income for my models. What more can I say…I look forward to working with Joe now and in the future!------- Michael P. LyonsCreative DirectorSILVER MODELS/CHELSEA TALENT

I've known Joe Kelly for more than 20 years representing him as a model and actor and now referring models to him as an established photographer. Joe does an amazing job with both new and experienced talent of all ages. He is great with directing new talent and introducing them to the business. I would highly recommend Joe for anyone looking to get started in the business or to update their portfolio. Mary Bowman, The Bowman Agency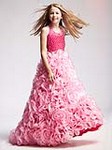 There is only one Joe Kelly and simply put, he is the very best photographer on the planet. From his natural ability to capture the right lighting to his attention to detail and his artistic flair, there is no other to capture time in a photograph. Joe offers a super relaxed experience and as a parent, I put total trust in his judgment. My daughter looks forward to her sessions with him because he makes the entire experience fun and delightful. Joe is able to adjust to the model he is shooting and bring out the best in them…every single time. Lori Pergament, R.D.E., Artistic Director, Greater York Dance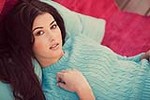 "Joe Kelly is not only an exceptional photographer, but is a great advocate for the models he works with. Joe cares about his work and the work that the models are able to produce. In this way, the model becomes more talented and Joe gives 100% to what he creates for them. I am a parent of a working teenage model and I have to say that my confidence in Joe and the results are amazing. He knows just how to capture the 'look' that agencies are interested in seeing. We consider ourselves very lucky to have met him!"------ Terian Chertok West Chester, PA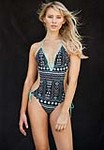 "I have had the pleasure of shooting with Joe Kelly since I was thirteen years old. After working in the modeling business and shooting with multiple photographers, I find it safe to say that Joe Kelly stands out from the rest. His quality of work, professionalism, and energy makes him one of a kind. I am always amazed by the outcome of our shoots. He knows the ins and outs of the modeling business and produces images that are exactly what the agencies are looking for. He is an amazing photographer, and an even greater person to work with. Joe has helped me every step of the way in achieving my goals as a model, and I am very fortunate to have met him. Thank you, Joe, for all of your help! I wouldn't be where I am without you!" Alexa.. Click Models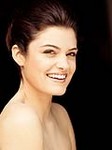 "I have never been more impressed by pictures than when I've had them taken by Joe Kelly. He provides an easy-going atmosphere, he's insanely talented, and shooting with him is just so much fun. I met him when I was sixteen years old needing a headshot, and now years later, my portfolio is full of Joe's photos! Whether you need a commercial, fashion, or a senior picture shot, Joe is the go-to guy." ---Alex Snell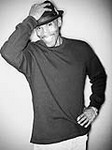 AS AN ENTERTAINER ITS IMPORTANT ALWAYS HAVE EVERY PHOTO CAPTURE "YOURGOOD SIDE". JOE KELLY WAS RECOMMENDED TO ME BY A FRIEND AND 7 YEARS LATER HIS PROFESSIONALISM IN PHOTOGRAPHY HAS MADE ALL OF MY SIDES GOOD. FROM PRINT ADS TO BILLBOARDS JOE HAS MADE ME PROUD TO USE ANY OF THE PICTURES HE HAS SHOT FROM MY PORTFOLIO. ANYONE NEEDING A PICTURE OF ME HAS MENTIONED HOW HARD IT WAS TO CHOOSE, WHICH IS A PROBLEM YOU WANT TO HAVE..IF YOURE LOOKING FOR HEADS ABOVE THE REST WORK AND GO ANYWHERE ELSE YOUR JUST PLAIN CRAZY!----- Earl David Reed - 105.7 FM Morning Show/Comedian/Entertainer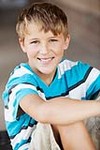 I had gone to Joe's seminar on "how to model and avoid scams". After seeing his work, hearing his own story, and meeting Joe I set up a shoot for my son Ryder. Not only does he shoot like NO ONE in this area, he then sends the images to top agencies. My 9 year old son (then...now 13)has had NO experience, NO training, and within months after shooting with Joe he is with Click Model Mgmnt., Reinhard Agency in Philly, has worked for and has been seen by major clients like Target in NYC and has shot for Boscovs and is currently in the Boscovs Ads!! ** Joe Kelly is not only easy and fun to work with, but make no mistake, HE IS A PROFESSIONAL IN EVERY SENSE OF THE WORD.. If YOU want to model, HE can get you in the door, the rest is up to you.--Mindi Q. (Ryders Mom)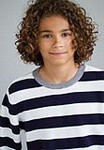 The way we were introduced to Joe was pretty amazing. Julian was entered into an online model competition. He was a finalist for the month and in April ended up winning the model of the year! Julian was signed on with Click Philly and got to have his shoot with Joe. Joe was absolutely AMAZING! We can't even say enough good things about him and the photos he took of Julian! He was professional, fun and his personality was absolutely awesome! The most down to earth guy anyone would have the pleasure to shoot with! It helps that he has the experience in the modeling field as well. He was super impressed with Julian and let us know that. He gave us a ton of tips on what to expect going forward. We live about 1 1/2 hours away, but I would drive there any day to have a shoot with him, and we absolutely look forward to having many photo shoots with him in the near future! Thank you Joe Kelly for all you have done we are so lucky to have met you!! Melissa H. (Julian's Mom)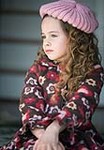 We were very fortunate to have our first photography session with Joe Kelly years ago. That experience created a strong foundation for my daughter's modeling aspirations. His professionalism and guidance have been invaluable. He has a genuine natural talent for capturing a child's true personality! Over the years Joe has guided us and became a valued mentor. Joe has his finger on the pulse of the modeling industry and because of his quality work my daughter has been signed to a reputable model management company. ...Heidi Thomas ...GYDance/Smart Magazine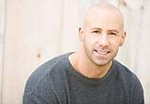 Joe Kelly is hands down one of the best photographers I have ever worked with. His eye for style and perfection goes beyond amazing. His warm personality and professional attitude reflects his impecable work. Every shoot I have with Joe is fun and entertaining. The results always go far behind my high expectations. Any model or client is lucky to have worked with such a photographer.... Michael Baczor - Actor/Musician/Philanthropist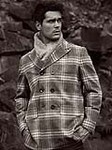 Joe was the first photographer I ever shot with and it turned out to be a good choice. Not only did he make me feel comfortable, but he also gave me some great pictures and even took the time to send them to agencies all over New York. I recently shot with Abercrombie & Fitch and will be traveling all throughout Europe in the upcoming months and its all thanks to Joe. He is a great photographer and will get your pictures to the right people!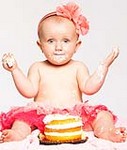 Joe Kelly isn't just a guy who takes pictures, he is a professional, an artist. Regardless of fussy kids, poor lighting, or bad weather he still is able to get the most amazing shots. In our opinion there is no one better! Thanks again Joe!! -- Jen & Kevin Shepheard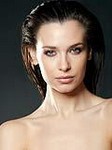 Before I met Joe Kelly, I had waisted thousands on modeling "schools" and "lessons". We later found they are nothing but a scam in the "real" modeling world. In what seemed to be no time at all I had a "REAL" portfolio and am now with several agencies, LEGIT agencies that don't charge models. I now make a living as a model!! I can't thank Joe enough!! If you or anyone you know REALLY wants to model and you don't want to waste any time or money.....BOOK A SHOOT WITH JOE!!!! *Thanks Joe!!:} ........Sabrina

We find Joe Kelly's photos to be exactly what we need for our market and also very helpful when I place my models in various markets for more opportunities. Our models truly enjoy working with him as he is very kind and helpful. Whether a model is starting out and needs guidance or a seasoned professional, Joe knows how to direct them to get the quality photos they need. I would highly recommend Joe to anyone needing fashion photos, lifestyle photos or updating their portfolio. Ellen Wasser-Hrin Director MMA/ Model Management Agency www.mmaagency.com

I have known Joe as a model for many years. We are actually with Ford Models together. When Joe started shooting I was excited to get in front of his camera. From the first shoot, his images landed me jobs. His images are clean and crisp. He uses top of the line equiptment and his style is one that doesnt just get you great images, but gets you images that get you WORKING AS A MODEL. I have shot with the best photographers in NYC and LA, and Joe's pictures are the ones on my comp card! He has also shot my kids and they are now both working models in Philly and NYC. "Your the best Joe!" ........ Mike Tull